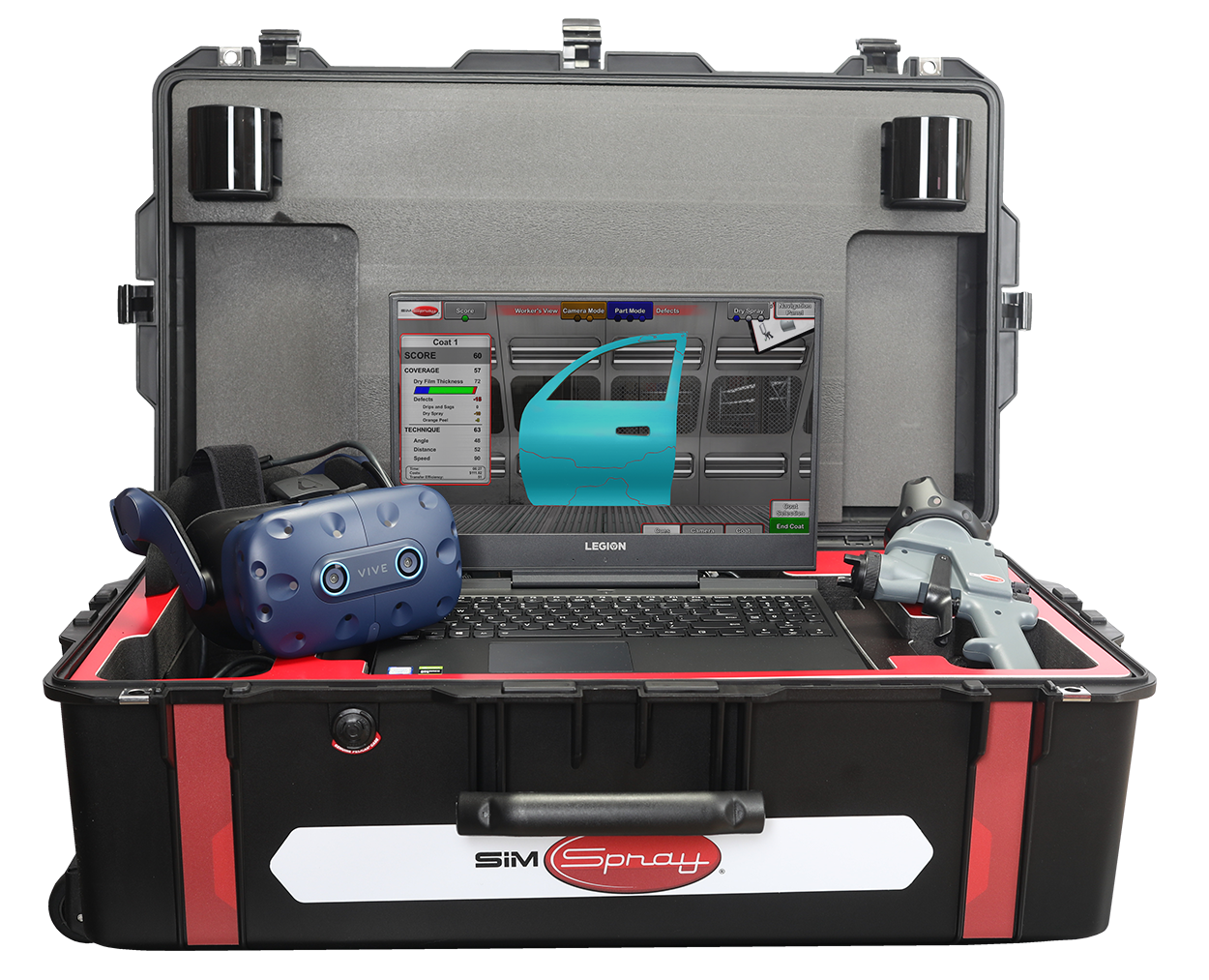 SimSpray Go's
Portable Painter Training
A compact, affordable virtual reality paint training tool that offers a lightweight and portable training experience, SimSpray Go is our newest innovation for VR paint training. This out-of-the-box, tabletop VR painter training tool offers efficiency and effectiveness for your training programs. SimSpray Go delivers all the training benefits of virtual reality at a budget-friendly price point.
Model
Process(es)
Parts
Optional Add-Ons
SimSpray Go: HVLP
HVLP
14 Parts (Basic to Advanced Geometry and Industry Parts)
HVLP Edge-Blending
Furniture and Cabinetry Parts Pack
SimSpray Go: Powder
Powder Coating
26 Parts (Geometric Shapes, Practice Panels, Channels, and Industrial Parts)
n/a
Customize Your Training with Add-Ons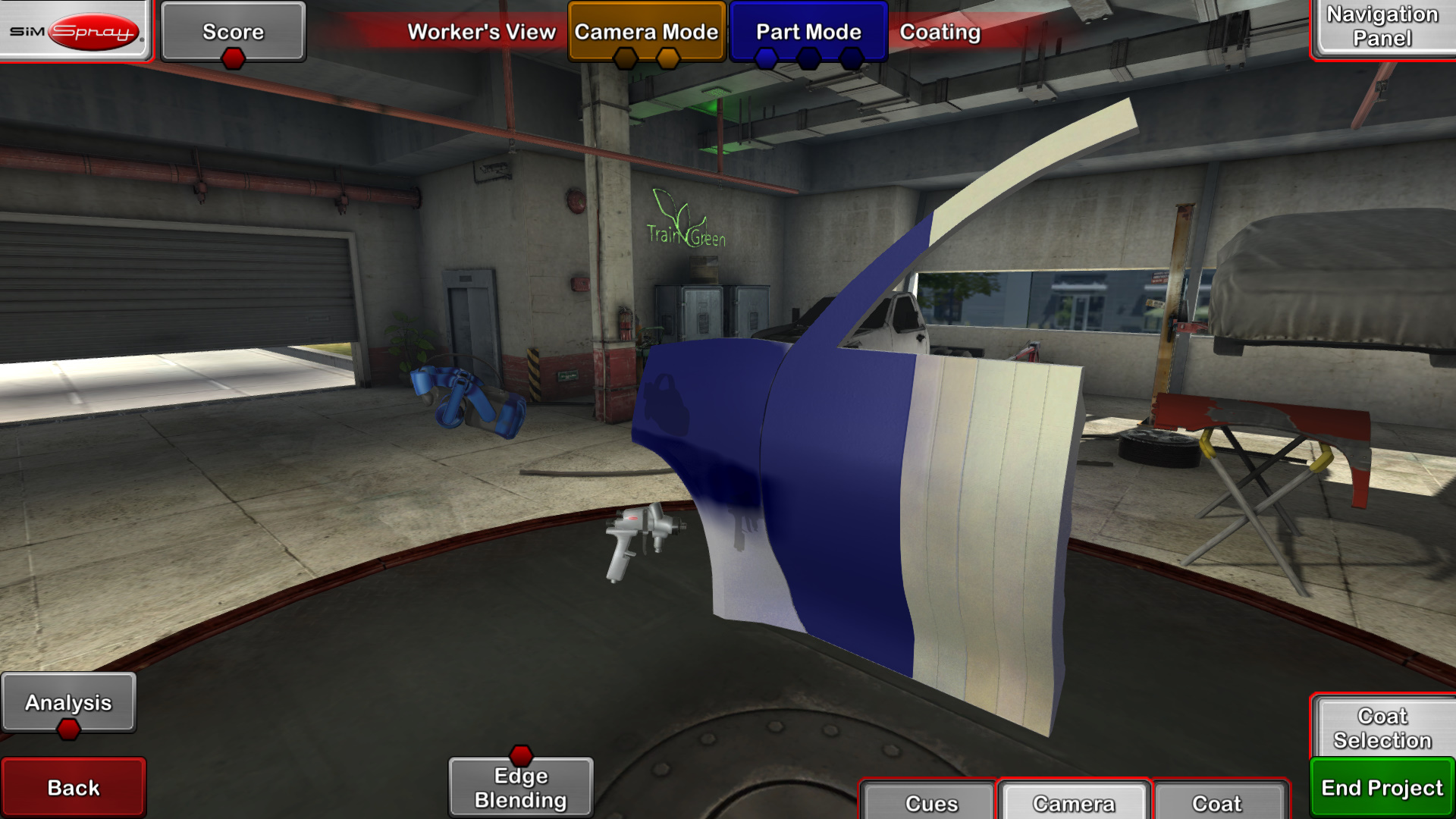 HVLP Edge-Blending
3 new projects focused on feathering new and existing paint. Includes a unique cue that guides students as they arc their spray gun to gently blend the edge of their paint coat.
Available for SimSpray Go: HVLP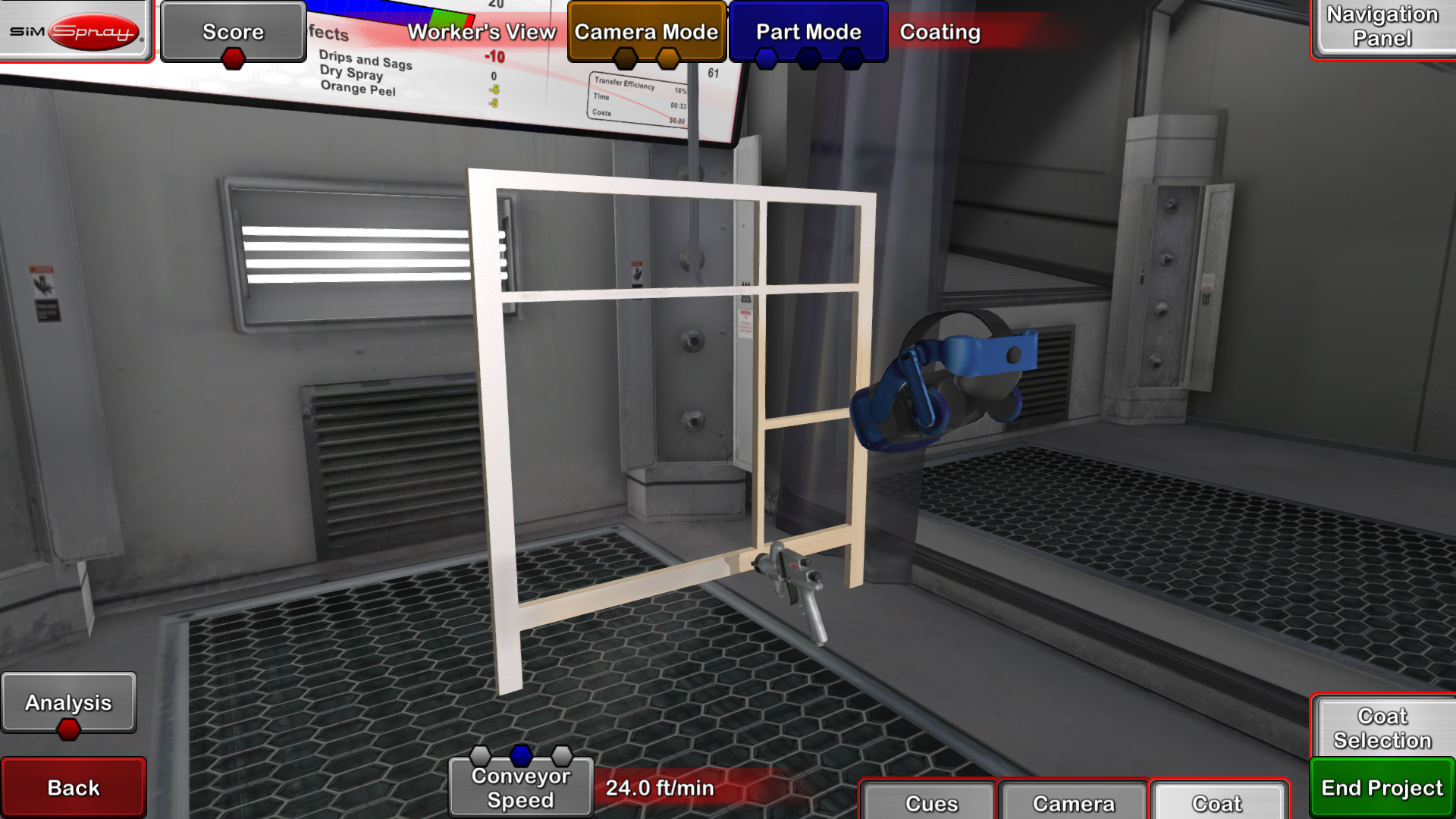 Furniture and Cabinetry Parts Pack
12 wooden furniture and cabinetry parts designed to challenge trainees with basic, intermediate, and complex shapes. Includes cabinet frames, drawers, shelves, and furniture.
Available for SimSpray Go: HVLP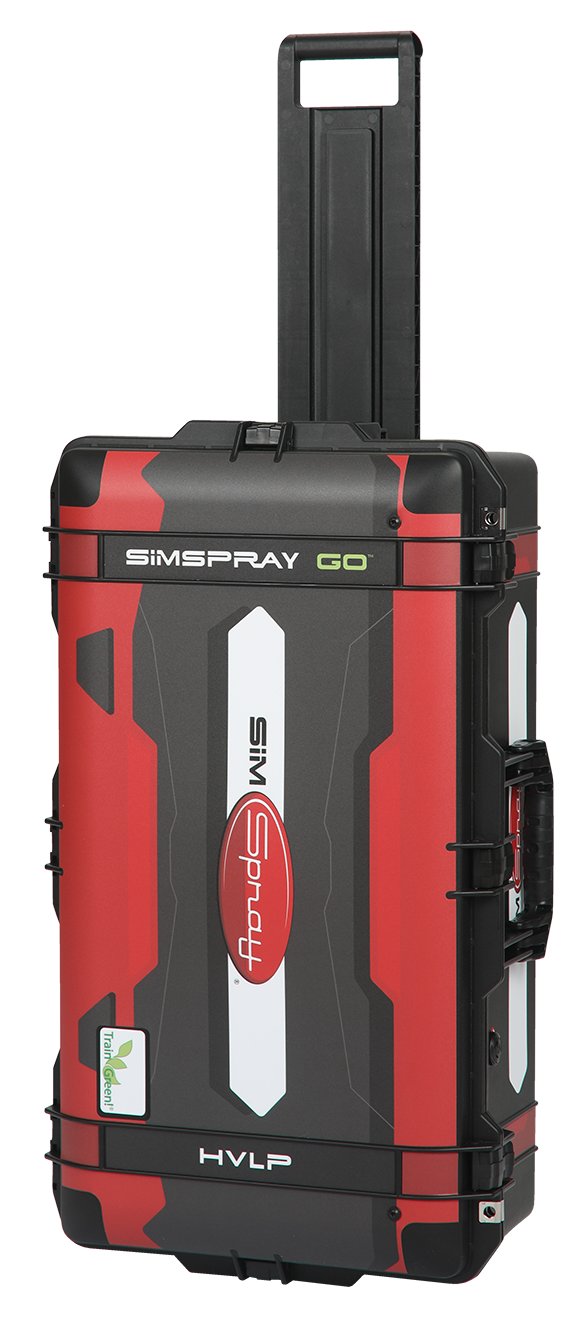 SimSpray Go is Ideal for:
Mobile Training & Recruitment Programs
Educators with Tight Budgets
Smaller Automotive or Aviation Shops
Training Providers with Multiple Locations
What's New About Go?
SimSpray Go is a compact, portable model of SimSpray. It offers SimSpray's training tools at a more accessible, lightweight, and budget-friendly price point.
Discover How Easy Paint Training Can Be With Virtual Reality
A Fast, Safe, and Cost-Effective Virtual Reality Training Tool for Painters and Coaters
222 Pitkin St. Suite 119
East Hartford, CT 06108